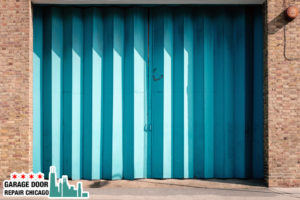 There's many aspects that come together to create the general curb appeal of your home. While roofing and wall finishing materials as well as landscaping are definitely large factors, so is your garage – and it's use of color. Everything from the detail of the exterior siding and the sliding garage itself help add to the overall impression that your home makes on passersby or visitors.
Garage Door Exterior Influence
Being one of the largest exterior features of a home, the garage door, and it's color has a massive impact on how much your home stands out among the homes around it. It has a huge aesthetic role, as well as a financial one – affecting the overall value and market price of your home. And the more wide your garage door, the larger the financial impact it's color has. Here's a few garage door coloring tips as prepared by the experts at Garage Door Chicago:
Firstly, pay close attention to all the small details. If you have plans to paint your home or replace your garage door, consider the color of the door itself and how it will play off the color of your home. If your home is more of a neutral color like gray or beige, a white garage door will help it achieve a clean and bright look – especially if your front door and/or it's trim are also white.
However, if the main body of your home is painted white, adding some color to the garage door is a fantastic way to brighten up your home and give it some boldness, while remaining simple and not too garish. In both of the above variables, the main importance is to help create color contrast in your home. However, if you don't want to draw any attention to your garage door, you can always match it perfectly to the color of your home – which creates a sort of camouflage effect.
Common Garage Door Color Choices
Of course, this ranges based on your specific model or garage material. The most common residential garage colors are as follows:
White

Sand

Clay

Brown

Charcoal

Black

Green

Blue
The majority of traditional garage doors also offer options of wood grain finishes, and many contemporary garage door models offer an anodized aluminum option. If you want to make a bold choice or add a layer of sophistication to your garage, choose a black or dark green color. Warm colors like brown and red add levels of depth and richness to the outside of your home.
It's also important not only to consider the color of your home, but what material it's made of. If your home is made of stucco, wood, brick, or vinyl it makes a big difference what garage choice you make – as brick homes can be heavily brightened up by contrast alongside a white garage door.
Choosing a garage door color can allow you the freedom to let the personality of your home express itself. You might even want to add windows in order to add some extra flair to your garage door! Just make sure to pay attention to the aesthetic of your neighbors, so that your home doesn't stand out like a sore thumb. Moderation is key.